Let's make your print infrastructure a gateway to your digital workspace
As workstyles evolve, digitalisation, agility and teamwork are essential for your organisation to remain competitive. Ricoh's Managed Print & Automation Services unlock the value of your print infrastructure with tailored, managed solutions which empower your people, improve efficiency, reduce cost, enhance security and drive sustainability. Our market-leading IM C Series is innovatively designed. Devices seamlessly integrate with cloud-based services and offer high-quality print, scanning and workflow automation.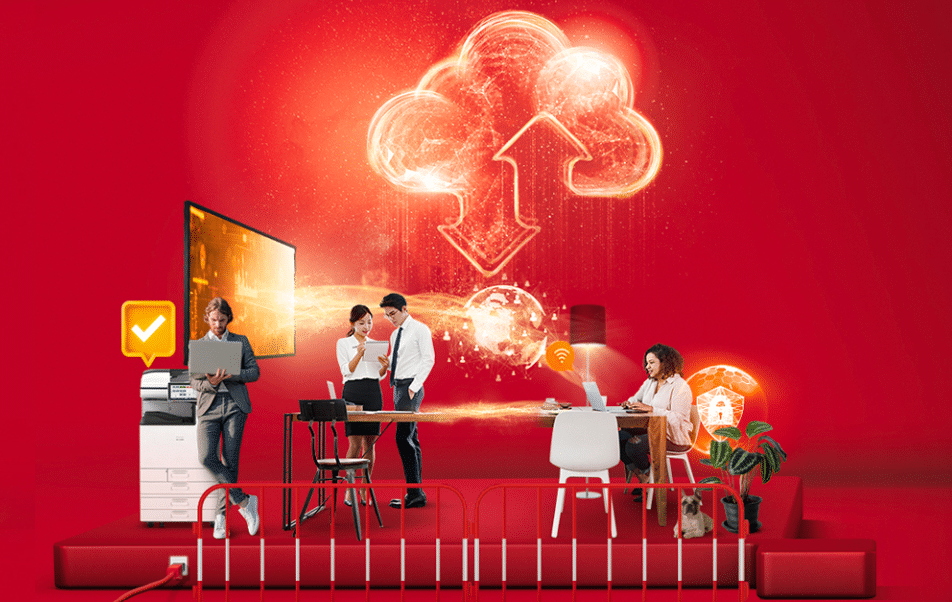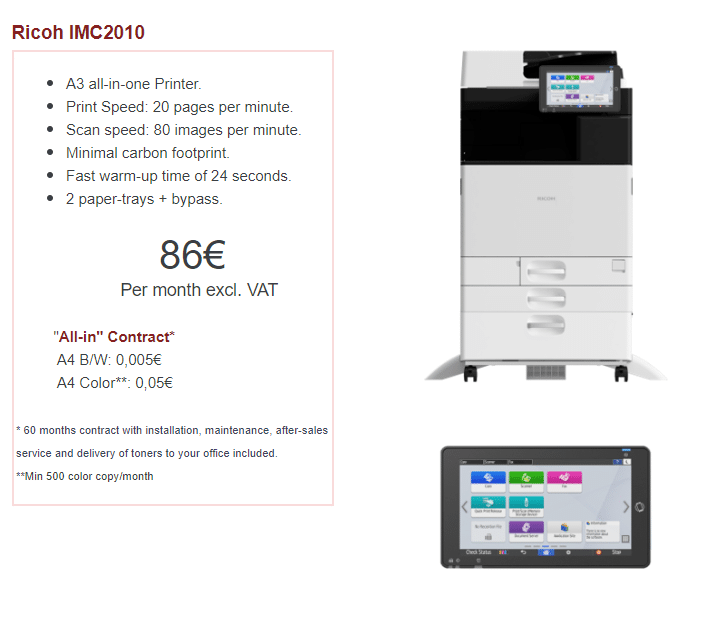 Future-proof technology at your fingertips
The IM C300F is an intelligent and powerful A4 Color MFP and the first Ricoh A4 device to feature Ricoh 'Always current technology' ensuring it will always utilise the most up-to-date technology. Designed to improve your workflow it effortlessly prints, copies, scans and faxes more materials, faster and remotely from wherever you are. You'll be glad to know our A4 and A3 MFP models work in exactly the same way too.